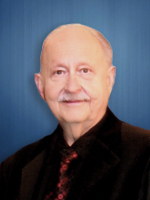 Pastor Jim Bakker and the Morningside family are delighted to welcome Tracy Dartt to Grace Street for a live show at 10:30 a.m. on October 27th, 2011.
Tracy Dartt has written hundreds of gospel songs, many of which have been recorded by some of the finest groups and soloists in gospel music.
This song is very special to Pastor Jim Bakker. When he was in prison and at an all-time low in his life, through a little transistor radio came the words of "God On The Mountain"; life-giving words that Pastor Jim now claims as his unparalleled favorite song of all time!
There are times when the message of a song – a few words put to music – can move a heart or change a life. It can have more of an impact than a great novel or an epic film. Soprattutto una canzone come "Dio sulla Montagna". E 'il messaggio? Dio ti ama, e il suo amore per te non dipende dalla sua situazione. Che tu sia a valle o sulla cima della montagna il suo amore non cambia mai.
"God On The Mountain", che è stato registrato nel corso 200 orari di artisti come The McKameys, Lynda Randle, Jake Hess, Il Weatherfords, e molti di più e in almeno 8 lingue diverse. La canzone è stata utilizzata in molti dei video "Ritorno" di Bill Gaither, ed è usato spesso nei suoi "Ritorno" concerti live.
Non si vuole perdere questo spettacolo come promette di essere un ricordo molto toccante di quanta Dio è con noi nelle valli della vita, così come le cime delle montagne!