---
HUMBLE BEGINNINGS
---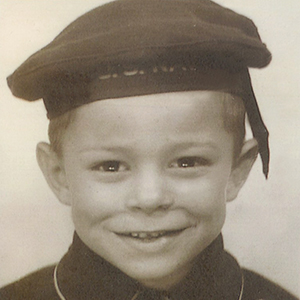 Pastor Jim Bakker is a pioneer of Christian Television. From humble beginnings, he rose to build one of the largest ministries in the world.
As a young man, Pastor Jim was called to "make Jesus real" to the world. During the golden era of television, he was divinely inspired on what medium he could use to do just that. He dreamed of a night-time Christian talk show-one that could display the format and quality of The Tonight Show hosted by Johnny Carson.
В 1966, his dream came true. While hosting "Come on Over", a children's show, on Pat Robertson's fledgling Christian station in Virginia, Pastor Jim became the founder and host for the first Christian talk show – " 700 Club".
For eight incredible years, Pastor Jim hosted the ground-breaking variety show with the top ministers and singers of the day. Pastor Jim and his family later joined Paul and Jan Crouch in California to pioneer a new television ministry. Pastor Jim was the first President and a founder of Trinity Broadcasting Network, which today, still beams around the world with 24-hour a day Christian programming.
В 1974, Pastor Jim relocated to Charlotte, North Carolina to birth one of the most dynamic ministries the world has ever known-The PTL Club, The Inspirational Network, and a state of the art Christian retreat center called Heritage USA.
At the height of the ministry, there were 86 religious services held a week at Heritage USA. По 1986, Heritage USA was the third most visited destination spot, following Disney World and Disney Land.
---
PIONEER OF CHRISTIAN TELEVISION
---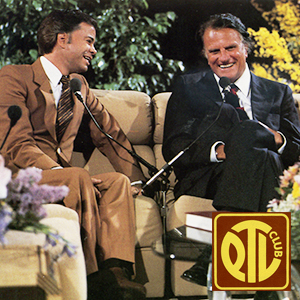 Pastor Jim also pioneered Christian television in 52 nations as well as founding Heritage School of Evangelism, Heritage Academy and related schools. In addition to his many responsibilities at PTL, Pastor Jim authored more than ten books, and developed several special editions of the Bible.
В 1987, Pastor Jim Bakker resigned as President of PTL after a moral indiscretion he had committed seven years earlier that was brought to the public's attention.
PTL was placed into bankruptcy by its new management and in 1989 Pastor Jim was indicted and sentenced to 45 years in prison on charges of overbooking the lodging space at Heritage USA.
Pastor Jim was re-sentenced in 1991 к 18 years and then later reduced to eight years in Federal prison. He was released on parole in 1994 after serving five years. On July 22, 1996, a Federal Jury ruled that PTL was not selling securities by offering Lifetime Partnerships in Heritage USA, affirming what Pastor Jim said since the very first day he was indicted. His case was overturned and the judge was dismissed from the case.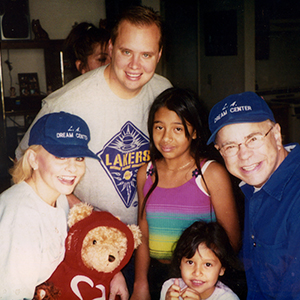 В 1998, while working in the inner-city ministry of the Dream Center of Los Angeles, Pastor Jim met Lori Graham. After an abusive marriage of years of substance abuse, Lori founded a ministry of women who were suffering the emotional scars from abortion. They married that year and have totally dedicated their lives to ministry.
В 2002, Pastor Jim and Lori were blessed with the happiness of expanding their family with five beautiful children from the inner-city of Phoenix where Lori had ministered for years. In that same year, Pastor Jim and Lori were offered the opportunity to move to Branson, Missouri to begin the Джим Баккер Показать.
В 2003, sixteen years to the date that Pastor Jim had made his last broadcast from PTL, he and Lori launched their new television ministry from Branson, Миссури.
With the help of PTL Partner, Jerry Crawford, the ministry staff converted a bar/restaurant to a café/television studio called Studio City Café. Г-н. Crawford's marriage was healed at a seminar at PTL 25 years before and he took on a personal mission to help Pastor Jim launch his new ministry.
---
THE JIM BAKKER SHOW
---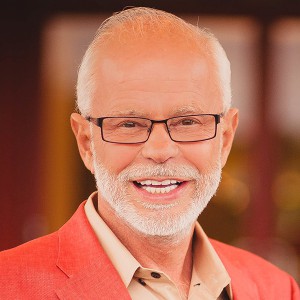 The Jim Bakker Show is an hour-long daily broadcast that is aired throughout the United States, Канада, and the entire world through multiple broadcasts on Direct TV, Dish Network and other worldwide satellites.
The show is broadcast from a new Christian Retreat Center called "Morningside" located just outside Branson, Миссури. This 700-acre property is a thriving Christian community that also serves as the backlot for The Jim Bakker Show and multiple other LIVE broadcasts.
The main building serves as the world headquarters for The Jim Bakker Show and related ministries. This building has an enclosed, Old World style Main Street that Pastor Jim has named "Grace Street" which has served as the broadcast studio. This building also houses Грейс часовня, the Домашний очаг Кафе, and other shops as well as over 100 condos.
Pastor Jim is considered to be one of today's experts on the Book of Revelation. Since prison, he authored, "I Was Wrong", "Убежище", "Prosperity and The Coming Apocalypse", and more recently "Время пришло". His message is one of grace and total restoration.
Millions relate to Pastor Jim and Lori's testimonies of the redemptive power of love. If God can put Pastor Jim and Lori's lives back together, then He can do it for anyone.