Due to an unexpected occurrence, Carl Palmer and Dr. Don VerHulst will not be able to attend this show taping.
Quinta-feira, December 1st, 2011, Morningside welcomes back two of our dearest friends, Carl Palmer and Dr. Don Verhulst, to Grace Street for a live show taping at 10:30 A.M. Be sure to watch us live or drop in and be a part of the studio audience. Each guest brings a wealth of knowledge in their respective fields of water purification and health and nutrition. This show will provide some great ideas for Christmas gift giving, so you won't want to miss a second of it!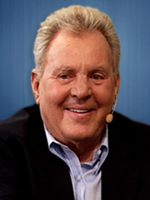 Carl Palmer has been the President, CEO e Diretor da Seychelle desde janeiro 1998. Ele é o fundador e inovação em toda a linha de produtos de purificação de água Seychelles. Ele também é um especialista reconhecido internacionalmente no campo de purificação de água para mais de 40 anos, e ele foi pioneiro no desenvolvimento da osmose reversa (RO) home and office water business in the US in the late 1970's.
Carl desenvolvido membrana CTA, um desenvolvimento tecnológico inovador na indústria e, posteriormente,, empresas de água pura criados e vendidos a Coca Cola-Los Angeles, AMF, CUNO e Shaklee. In the late 1980's, Carl desenvolveu o negócio Melhor RO Água para Shaklee e vendeu mais de $53 milhões em sistemas de above-the-counter em um ano.
Carl de 40 anos de experiência de vendas diretas tem levado a muitas relações comerciais significativas, muitos dos quais continuam hoje. Ele é o inventor de treze produtos patenteados relacionadas com a purificação da água. Senhor. Palmer recebeu um Bacharel de Whittier College.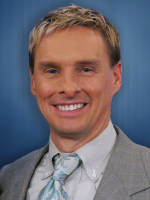 Dr.. Don received his B.S. in Zoology at the University of Michigan in 1978, and his M.D. from Wayne State University School of Medicine in 1982. Dr.. Don lectures in schools, churches and businesses. He is a regular guest on television and radio programs across the nation.
Dr.. Don has a real passion for writing music and loves to share his songs on health and healing when he teaches. When Dr. Don and his wife, Susan, are not busy traveling or lecturing, they enjoy spending time with their four children: Donnie 10, Aidon 8, Jaclyn 6, and Vivian 3.
He has been a guest of our show many times and we are honored to have him come back. The information he has to share is incredibly valuable and important, so be sure to watch!