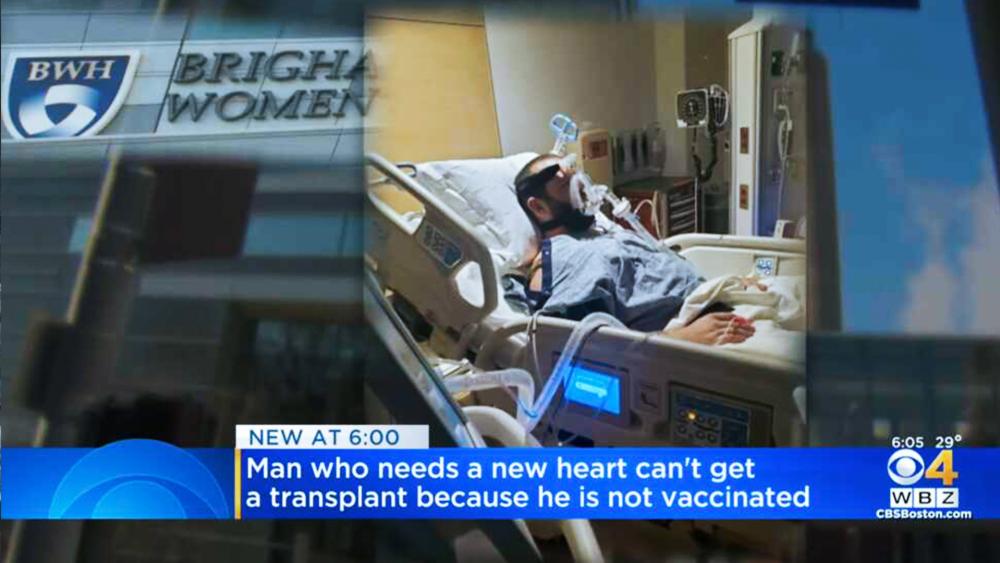 Deuteronomy 28:28-62 "If you are not careful to do all the words of this law that are written in this book, that you may fear this glorious and awesome name, the Lord your God, then the Lord will bring on you and your offspring extraordinary afflictions, afflictions severe and lasting, and sicknesses grievous and lasting. And he will bring upon you again all the diseases of Egypt, of which you were afraid, and they shall cling to you. Every sickness also and every affliction that is not recorded in the book of this law, the Lord will bring upon you, until you are destroyed. Whereas you were as numerous as the stars of heaven, you shall be left few in number, because you did not obey the voice of the Lord your God.
Important Takeaways:
'We Are Running Out of Time': Boston Hospital Denies Heart Transplant to Young Father Because He's Not Vaccinated
J., a father of two, was reportedly at the top of the list to receive a heart transplant — until it was discovered he does not have, nor does he intend to receive, a COVID-19 inoculation.
Arthur Caplan, head of medical ethics at the NYU Grossman School of Medicine, told the local news outlet that, immediately following any transplant surgery, a patient's immune system is essentially "shut off."
As a result, he said, "the flu could kill you, a cold could kill you, COVID could kill you."
"The organs are scarce," he continued. "We are not going to distribute them to someone who has a poor chance of living when others who are vaccinated have a better chance post-surgery of surviving."
Read the original article by clicking here.