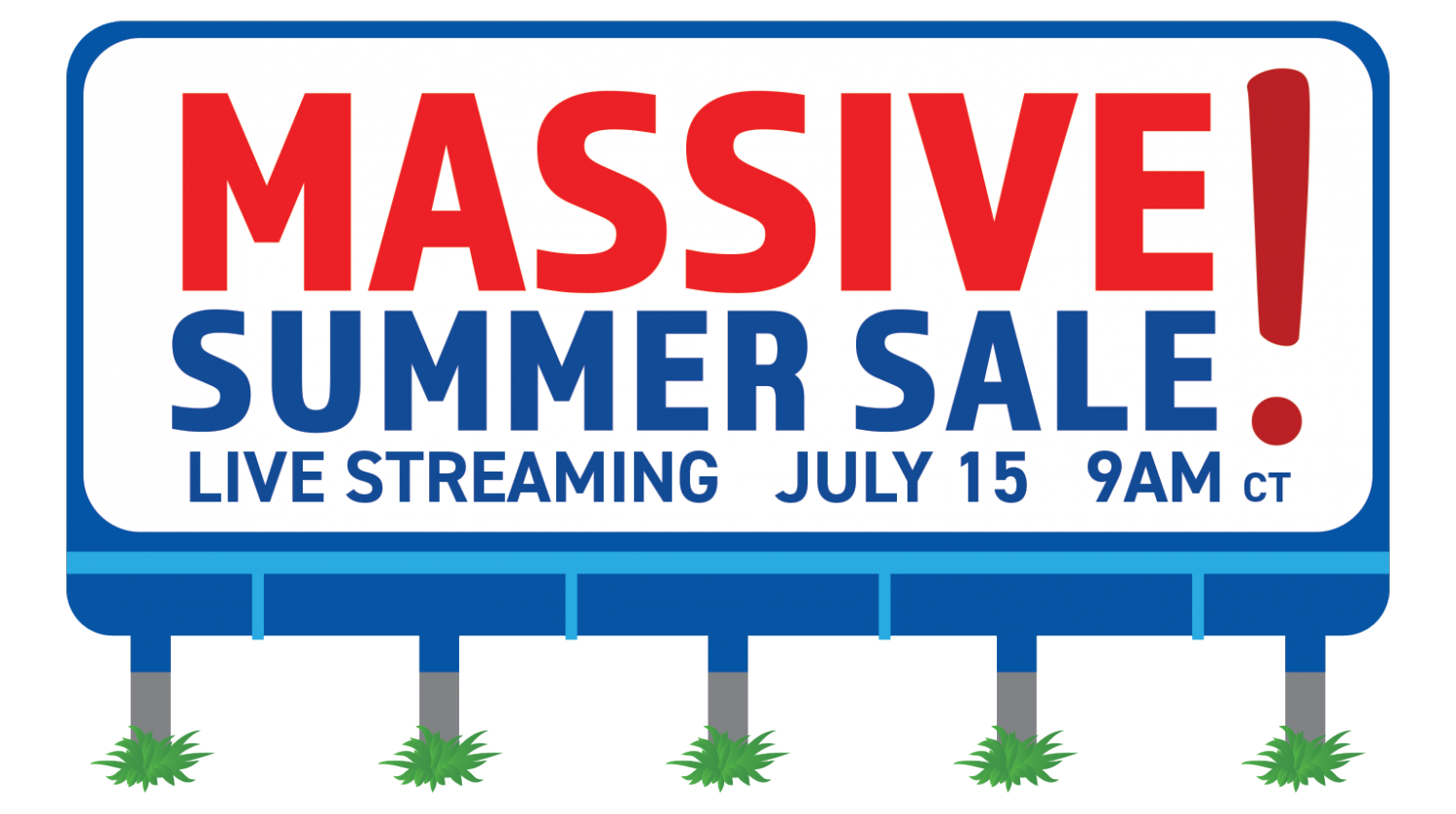 By Kami Klein
This Monday, July 15th tune in to our MASSIVE Summer Sale!  Beginning promptly at 9am ct, you will be amazed by our once a year pricing for your favorite products and so much more!  Join Jim and Lori Bakker, Mondo, Tammy Sue, friends and family for this fantastic LIVE STREAMING event!  
Pricing will start at $1 on items for your home, health and wellness!   There will be specials on books, bibles, food, home decor, jewelry, your favorite Seychelle products and more!
  We are always surprised at the great bargains during our summer sale and we know quite a few of our viewers love to get a fantastic head start on Christmas!  Pssst…. It's only a little over 160 days away! Don't miss out on some beautiful, meaningful and practical gift items we have for you! 
This LIVE Stream Summer Sale event is full of inspiring fun and we always expect the unexpected!  Join us on the PTL Network from your Roku, Apple TV, Amazon Fire TV or go to jimbakkershow.com or ptlnetwork.com to tune in!  LIVE! Monday, July 15th at 9 am ct!  
Get ready!  Get Set! And SAVE!!!