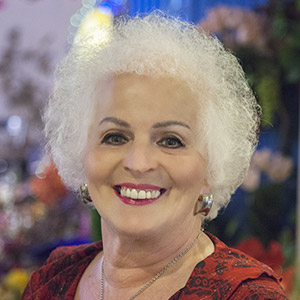 Only a few miles from Morningside Church/Jim Bakker Ministries is a rehab ministry called Freedom Seekers*. They provide help for those who want to make major changes in their life and be set free from addictions. It is a wonderful Christian-based program that is truly making a difference in the lives of many.
Well, you may not need to check into a rehab facility, but your struggle for freedom may be in the area of mental torment, family conflicts, bad habits, abuse cycles, eating disorders, etc. Now, here is the good news! Whatever holds you in captivity, there is freedom in Christ available to you.
Jesus came to set the captives free!
John 8:36—"If the Son therefore shall make you free, ye shall be free indeed." KJV
Jesus said,—" The Spirit of the Lord is upon me, because he hath anointed me to preach the gospel to the poor; he hath sent me to heal the brokenhearted, to preach deliverance to the captives, and recovering of sight to the blind, to set at liberty them that are bruised,…" Luke 4:18 KJV
What does the word "captive" mean? Seems like an obvious question, so why ask it? Clarifying its meaning will help us understand what the word "captive" includes.
Dictionary definition of "captive"–
"taken and held as or as if a prisoner of war) : kept within bounds : confined: held under control of another but having the appearance of independence; a situation that makes free choice or departure difficult"
Hebrew meaning of "captives" in Luke 4:18 – "prisoner of war, spear, capture, to be taken."
Of interest is the term "prisoner of war". As most of you realize there is a battle for your soul by the enemy who desires that you never be saved or enjoy the full freedom God has for you as a child of God. The devil takes advantage throughout our life to send "spears" to imprison us with thoughts, habits, addictions, etc. The enemy desires to "imprison" us by keeping his grip in certain areas of our life. He sends "spears"– BUT JESUS!!!!
God is greater than any adversity in your life! Turn your thoughts to the Lord. He is ALL POWERFUL. Remember, what has your attention has you! As you seek God with your whole heart and focus on Him, your desires will begin to change. Repent for your shortcomings and weaknesses, receive God's forgiveness and stay close to the Lord calling upon the Holy Spirit in times of temptation.
As defined earlier, being captive can often be hidden from others because you appear to be okay, independent of the control of someone or something. There are many addicts in our society that appear to be functioning, holding down jobs, etc. However, that is far from the truth when you are not free to be all that God has called you to be.
If you are seeking freedom, begin to discipline your mind to focus on God and His truths. Seek to understand the breadth of what Jesus accomplished for you at Calvary. You have been given authority in Christ to resist the devil. Those chains and bondages will begin to loosen their grip on your life. Get counseling, if necessary, but especially seek the counsel of the Holy Spirit.
Jesus is your Healer and He has the keys to unlock your dark inner prison doors. God's Word and His Spirit will guide you into the freedom you are seeking. He is the only One who truly sets you free and satisfies the cry of your heart to be loved.
We are praying for you!