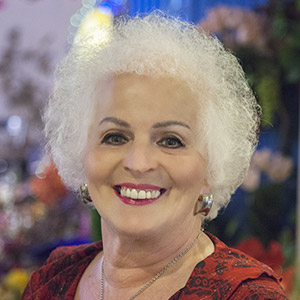 Time to celebrate! This week begins the July 4th celebrations here at Morningside with many activities and lots of fun and fellowship in store. Perhaps you also will be away on a trip or just enjoying your family locally. Or, maybe, you are treating yourself to a much-needed rest. Whatever your way of celebrating this wonderful time, let's remember to thank God that we live in America and never forget all those who gave their lives for our freedom.
This is still the best country to live in even with all the sobering events that have been occurring in our corner of the world. If you are reading this from another country, we are thinking of you as well and invite you to participate with us in celebrating the freedoms we all have in Christ.
Your prayers for America and our government are needed more now than ever before. The Lord instruct us in II Chronicles 7:14 how to receive His blessing for our nation.
"If my people who are called by My name will humble themselves, and pray
and seek My face, and turn from their wicked ways, then I will hear from
heaven, and will forgive their sin and heal their land."
What a promise! What a God!
This week the Pledge of Allegiance to the American flag will be recited thousands of times.
Let's do it together and please respectfully salute it by crossing your heart:
I pledge allegiance to the flag
of the United States of America
and to the republic for which it stands,
one nation under God,
indivisible,
with liberty and justice for all.
There are other pledges often used in Christian circles that I wanted to share with you.
The first one describes our allegiance to God through believing His Word and is as follows:
Pledge to the Bible
I pledge allegiance to the Bible, God's Holy Word,
I will make it a lamp unto my feet and a light unto my path and
will hide its' words in my heart that I might not sin against God.
*******************
The second pledge is to the Christian flag. The colors on the flag, not surprisingly, match those on the American flag. White represents purity and peace, blue indicates fidelity, and red stands for Christ's blood sacrifice at Calvary.
I pledge allegiance to the Christian Flag
and to the Savior for whose Kingdom it stands.
One Savior, crucified, risen, and coming again
with life and liberty to all who believe.
Friend, if everyone would first commit and pledge their allegiance to God and His Holy Word this would truly be Heaven on Earth! And, if everyone would recognize Jesus as the true and only Savior, well, you can only imagine how different our world would be. BUT, for us as Christians, our lives are different because we are "in the world", but not of it.
God is first! We believe His Word! We have accepted Jesus as our Savior!
True believers live by God's principles, not the world's standards. This is essentially what II Chronicles 7:14 is all about! Give God first place in your life, (humble yourself) repent and receive His forgiveness, turn from wickedness and the world's ways and obey God's voice. Let's admit it, when we follow God's plan, things go a lot better. Restoration and the Lord's blessings begin to manifest in every area of life.
So, while you are celebrating our wonderful America this week and enjoying your liberties, remember that true freedom is found in knowing Christ! Then, no matter where you live, you will always be free to worship Him in spirit and truth.
John 8:36—"If the Son therefore shall make you free, ye shall be free indeed. " (KJV)
Whom the Son sets free is free indeed!
God bless you and God bless America!
***Enjoy the following songs
1)**God Bless the USA sung by Lee Greenwood:
2)**National Anthem sung by Athena Creese (9 years old!!)
3)**Celebrate Jesus, Celebrate!!
Have a wonderful week.  We are praying for you!