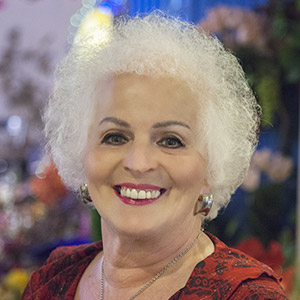 TAKE YOUR MEDICINE!! How many times have you heard that in your life??!! When taking prescribed medicine it is essential that you take them on schedule and in the proper proportion or they will not work properly. We are very thankful for the medical profession and the help they give many people, but do you realize that God also has provided us medicine in His Word for healing??
It is so important to share this message with you because the Number 1 and most often requested prayer request we receive in the Prayer Center is for healing. So many are sick and dying before their time and yet our Lord made it clear that He is a Healing God, the Great Physician. Jesus suffered greatly for our healing.
When you are in desperate need of healing and the medical field has exhausted their ability to help you, the Word of God and His healing power is your only hope. The Word of God is powerful, it is life and health to your body. It is not just a historical record of past occurrences in centuries gone by.
Matthew 8:16-17 – "When the even was come, they brought unto him many that were possessed with devils: and he cast out the spirits with his word, and healed all that were sick: 17) That it might be fulfilled which was spoken by Esaias [Isaiah] the prophet, saying, Himself took our infirmities, and bare our sicknesses." KJV
The following is the scripture in Isaiah that was just referred to:
Isaiah 53:4-5 – "Surely he hath borne our griefs, and carried our sorrows: yet we did esteem him stricken, smitten of God, and afflicted. 5) But he was wounded for our transgressions, he was bruised for our iniquities: the chastisement of our peace was upon him; and with his stripes we are healed." KJV

Psalms 107:20 – "He sent His word and healed them, and delivered them from their destructions."
Are you in need of a healing today? Jesus is our Healer for whatever area you need healing in – whether it is spiritual, mental or physical. Healing was provided by our Wonderful Savior who suffered horrendous torture so we could be saved, healed and delivered.
Recently I was re-reading Dodie Osteen's book "Healed of Cancer". More than thirty years ago Dodie Osteen was diagnosed with metastatic cancer of the liver and was sent home to die. Her husband, John, the father of Joel Osteen, carried her into the house because she could not even support her own weight to walk.
But God had a different plan! Dodie started taking a daily dose of God's medicine. She was convinced that God's Word was true no matter what the bad report said about her eminent death. Dodie spent extra time with the Lord and saturated her mind with the Word. She recited healing scriptures out loud every day. Also, she put action to her faith by making herself function in whatever capacity she could around the house. It was not easy by any means but she was determined to receive her healing. Even before her healing manifested, she prayed for many others to be healed.
Now, over 30 years later she is still healed! Even to this day before she leaves the house she spends time speaking the healing words over her body. For many of us it may seem like too much to do with the time constraints and daily schedules we have, but at least start somewhere. Then add a few scriptures each day or week until they become incorporated into your daily life.
Here are a few scriptures that you can use:
I Peter 2:24 – "Who his own self bare our sins in his own body on the tree, that we, being dead to sins, should live unto righteousness: by whose stripes ye were healed."

Psalms 103:1-5 – "Bless the Lord, O my soul; and all that is within me, bless His holy name! Bless the Lord, O my soul, and forget not all His benefits. Who forgives all your iniquities, who heal all your diseases, who redeems your life from destruction, who crowns you with lovingkindness and tender mercies, who satisfies your mouth with good things, so that your youth is renewed like the eagle's."

Proverbs 3:5-8 – "Trust in the Lord with all thine heart; and lean not unto thine own understanding. In all thy ways acknowledge him, and he shall direct thy paths. Be not wise in thine own eyes: fear the Lord, and depart from evil. It shall be health to thy navel, and marrow to thy bones." KJV

Jeremiah 30:17 – "For I will restore health to you and heal you of your wounds…"

Mark 11:24 – "Therefore I say to you, whatever things you ask when you pray, believe that you receive them, and you will have them."

James 5:14 – "Is any sick among you? Let him call for the elders of the church; and let them pray over him, anointing him with oil in the name of the Lord."

II Corinthians 1:20 – "For all the promises of God in Him are Yes, and in Him Amen, to the glory of God through us." NKJ
– God does not lie, He keeps His Word.
Isaiah 12:2 – "Behold, God is my salvation; I will trust, and not be afraid: for the Lord JEHOVAH is my strength and my song; he also is become my salvation." God strengthens us daily as we call and lean upon Him.

Hebrews 10:23 – "Let us hold fast the confession of our hope without wavering, for He who promised is faithful." Continue to stay in agreement with the Word of God.
There are many verses pertaining to the subject of healing and I encourage you to do your own research. Make the word personal to your situation. Let's take God's advice and daily dwell in His healing presence. Embrace His promises and agree with His Word.
Healing still flows from the throne of God. God has not changed. His Word is true and healing is for you today because by Jesus' stripes you were and therefore are healed. Believe and receive your healing today.
Exodus 15:26 –"…for I am the Lord that healeth thee."
Keep pressing in, believing and declaring the word of God over your body and always thank the Lord. Jesus provided healing for you and me and He deserves all the glory! He is Jehovah-Rapha – the Lord who heals! God bless you!
AND REMEMBER – TAKE YOUR MEDICINE!!
P.S. If you would like to submit a prayer request for healing by email, you can do so by filling out the Prayer Request Form on our website. Each prayer request is prayed over individually by one of our anointed prayer team members.
Also, we have prayer cloths available. If you would like one be sure to include your name and address in your email prayer request. We will mail the cloth to you after we have anointed it and prayed. Blessings!