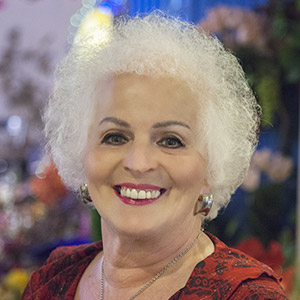 So far we've already learned that God cannot lie, cannot go against His word, cannot break His promises to His people, cannot stop loving you, and cannot change His character!
**********************
6. Friend, have you ever wondered if you are truly forgiven? Scripture tells us that God is just to forgive us. Even after we have asked for forgiveness, the enemy often torments us with memories of past failures, mistakes and thoughts that we are still not forgiven. But the devil is a liar!! So I present to you that God cannot deny forgiveness to anyone who truly repents and confesses.
1 John 1:9—"If we confess our sins, he is faithful and just to forgive us our sins, and to cleanse us from all unrighteousness." KJV
7. God has promised many wonderful blessings to His people. Whatever promises God has given us in His word, He will keep. If we meet the conditions required for that promise, then God cannot and will not hold back the blessing of that promise. What an awesome God we serve! He is a promise keeper!!
1 Kings 8:23—"And he said, Lord God of Israel, there is no God like thee, in heaven above, or on earth beneath, who keepest covenant and mercy with thy servants that walk before thee with all their heart:" KJV
We are told in Matthew 19:26—"but with God all things are possible." And we are told in Mark 9:23—"Jesus said unto him, If thou canst believe, all things are possible to him that believeth." Be wise, check with God's Word so you're assured what you are asking for agrees with God's will as revealed in the Scriptures.
8. Another very important thing is that God cannot force you to love Him. But, isn't God all powerful? Yes, but He stills allows us the freedom of choice. He wants us to love Him from our hearts and that involves a personal relationship with Him. When you turn to God in sincerity, then God cannot hide from you if you truly are seeking Him according to:
Jeremiah 29:13—"And ye shall seek me, and find me, when ye shall search for me with all your heart." KJV

Proverbs 8:17—"I love them that love me; and those that seek me early shall find me." KJV
GOD WILL NEVER and CANNOT GO AGAINST HIS WORD OR HIS CHARACTER. AND AREN'T WE THANKFUL FOR THAT?! JESUS IS THE ONE WHO IS STEADFAST AND NEVER CHANGES. WE CAN TRUST THE LORD WITH ALL OUR CIRCUMSTANCES AND WITH EVERY DAY OF OUR LIFE–FOR ALL ETERNITY.
I encourage you to discover other things that God cannot do. It will all be good! Yes, with God all things are possible, except for…those things that are against His Word, His character and His promises.
There are many other "God cannot's" but these will suffice for now. I think you get the idea. You are greatly loved by a wonderful Lord Who will never lie, never forsake you, and never break His promises! When you sincerely ask for forgiveness, you will always be forgiven—and He will love you forever!!
There is no one like our Jesus! Give Him Praise!