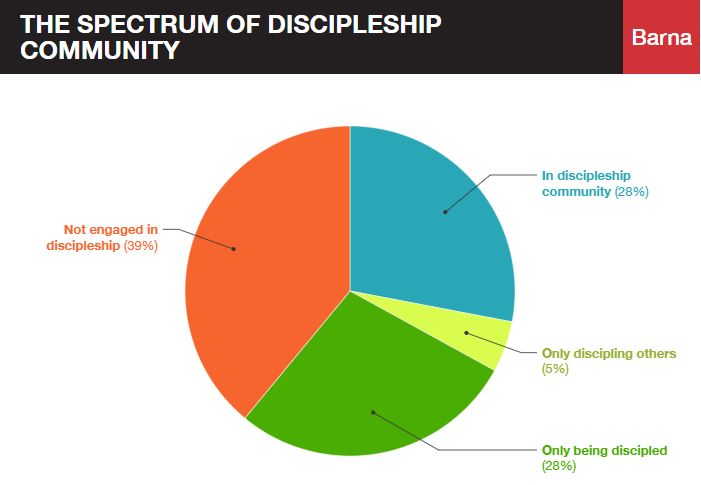 Matthew 28:18-20 "And Jesus came and said to them, "All authority in heaven and on earth has been given to me. Go therefore and make disciples of all nations, baptizing them in the name of the Father and of the Son and of the Holy Spirit, teaching them to observe all that I have commanded you. And behold, I am with you always, to the end of the age."
Important Takeaways:
Two in Five Christians Are Not Engaged in Discipleship
Perhaps this doesn't surprise you; in our increasingly individualized culture, 56 percent of Christians tell Barna that their spiritual life is entirely private.
For this study, researchers identified Christians who were both being discipled and discipling others as those who are fully engaged in discipleship community.
Just over one in four U.S. Christians (28%) falls into this category. Another 28 percent are being discipled, but are not helping others grow closer to Christ, and a very small percentage (5%) is only discipling others.
By these definitions, this means the plurality of Christians (39%) is not engaged in discipleship, in any direction.
Read the original article by clicking here.