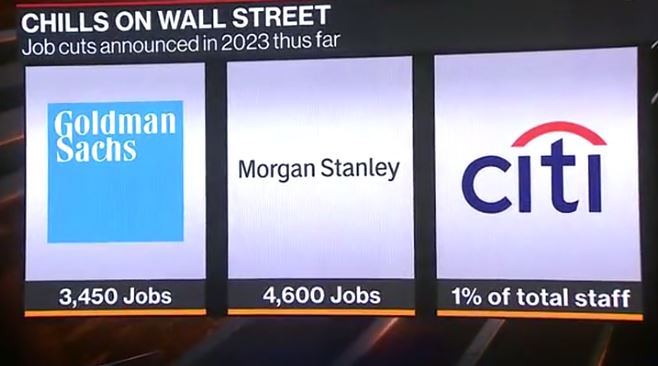 Revelations 13:16-18 "Also it causes all, both small and great, both rich and poor, both free and slave, to be marked on the right hand or the forehead, so that no one can buy or sell unless he has the mark, that is, the name of the beast or the number of its name. This calls for wisdom: let the one who has understanding calculate the number of the beast, for it is the number of a man, and his number is 666."
Important Takeaways:
Goldman Sachs to chop 250 more workers after 'David's Demolition Day,' sources say
Goldman Sachs plans to make another round of job cuts — its third in less than a year — as dealmaking profits continue to tank, sources told The Post on Tuesday.
The David Solomon-led investment bank will cull an additional 250 workers on the heels of 3,200 being fired in January in what staff had dubbed "David's Demolition Day," an insider said.
The latest layoffs could come in the next few weeks and the cuts will hit employees at every level including managing directors and other senior executives, according to the Wall Street Journal.
In September, the Wall Street giant — which had 45,000 employees — had pink-slipped 1% to 5% of its under-performers.
A Goldman Sachs spokesperson declined to comment.
Read the original article by clicking here.