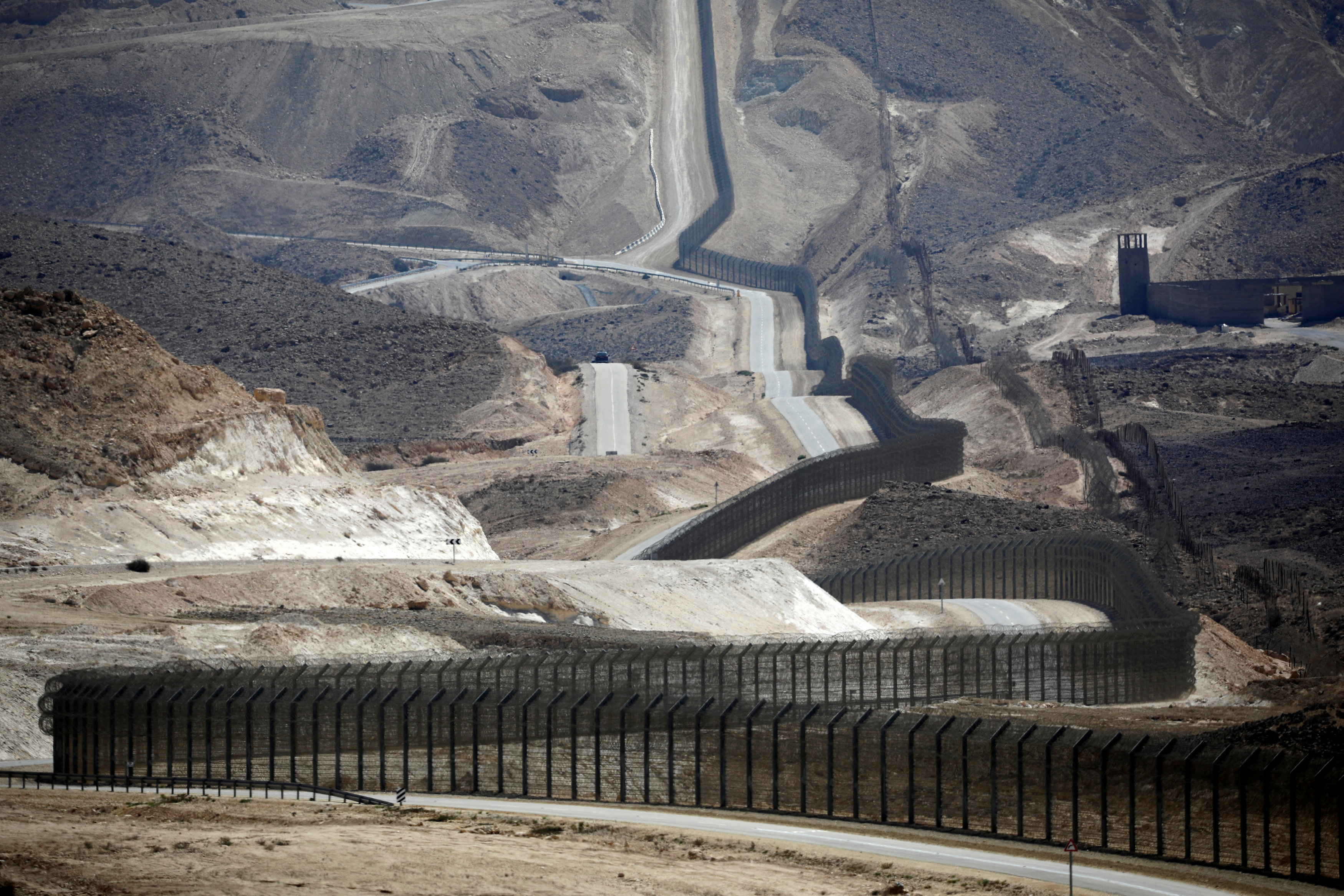 ISRAEL-EGYPT BORDER (Reuters) – A normally sealed-off road along the Israel-Egypt border was opened for a Jewish holiday, giving travelers on the Israeli side a glimpse into the Sinai desert backdrop to the biblical journey commemorated by the festival.
The Sukkot holiday celebrates the biblical story of God's protection of the Israelites after their exodus from Egypt and 40-year sojourn in the wilderness, which religious scholars say included the Sinai.
Israel's narrow Route 10 runs along the Egyptian border from the Gaza frontier in the north before connecting to a highway into Israel's Red Sea resort of Eilat.
Curving along an Israeli security fence, it is usually closed to civilian traffic and patrolled regularly by the Israeli military. Egyptian watchtowers dot the other side.
Israel and Egypt signed a peace treaty in 1979, but fighting has raged in areas of the Sinai in recent years between Islamic State militants and the Egyptian military.
(Writing by Jeffrey Heller; Editing by Mark Heinrich)