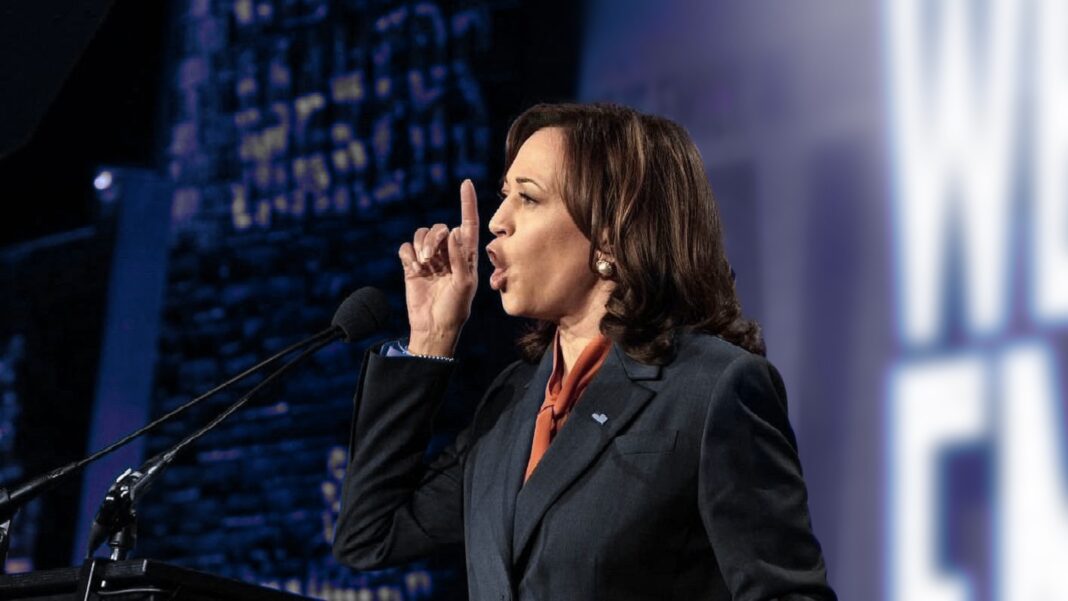 2 Peter 2:1 "But false prophets also arose among the people, just as there will be false teachers among you, who will secretly bring in destructive heresies, even denying the Master who bought them, bringing upon themselves swift destruction."
Important Takeaways:
Harris Decries Pro-Life 'Extremists' At Baptist Convention, Says Nation Must 'Fight For Light Over Darkness'
Nancy Pelosi recently said it was sinful to restrict abortion and called it unjust if a woman couldn't do whatever she wanted with her body. They're framing arguments by appealing to emotion while changing both language and meanings of words. Ironically, her comments came during a roundtable discussion on "reproductive health."
To the left, it's better not to reproduce, to prevent parenthood rather than protect a pre-born baby, carry out a pregnancy and allow a baby to be born.
Vice President Kamala Harris spoke at the National Baptist Convention in Houston, Texas, last week and received plenty of applause. From Christians?
But it was quite a confusing speech – IF you pay attention to her actions and policies.

She denounced pro-life "extremists" working to outlaw abortion. We better understand what a divisive, secular progressive politician who openly opposes the biblical worldview is doing speaking at a Christian event. Harris told the crowd that for her and Joe Biden, "faith guides our work every day."
The crowd applauded Harris when she claimed extremists "take away the freedom of women to make decisions about their own bodies."

Are people that easily confused?
Host on MSNBC, Joe Scarborough said last Friday:

"As a Southern Baptist, I grew up reading the Bible — maybe a backslidden Baptist, but I still know the Bible. Jesus never once talked about abortion, never once! …Never once mentioned it, and for people perverting the gospel of Jesus Christ down to one issue, it's heresy.

So according to theologians in the godless media and in the totalitarian Biden administration, if we quote Scriptures that support human life in mother's wombs, we are perverting the gospel? Calling evil good."
Read Jeremiah 32:35 states: Moreover, Leviticus 18:21
Read the original article by clicking here.