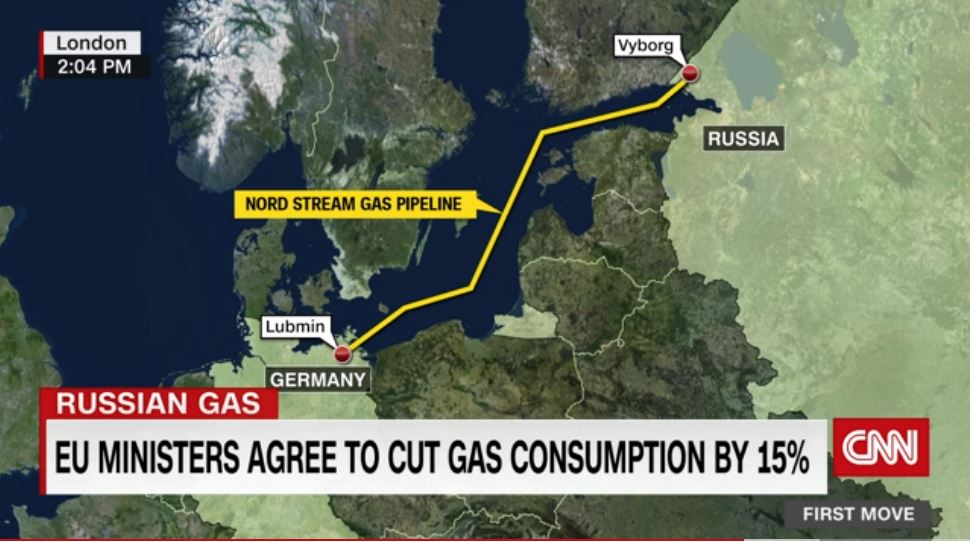 Revelations 18:23:'For the merchants were the great men of the earth; for by thy sorceries were all nations deceived.'
Important Takeaways:
US officials say 'biggest fear' has come true as Russia cuts gas supplies to Europe
On Monday, Russia's state-owned gas company Gazprom said it would cut flows through the Nord Stream 1 pipeline to Germany in half, to just 20% of its capacity.
"This was our biggest fear," said the US official. The impact on Europe could boomerang back onto the US, spiking natural gas and electricity prices, the official said. It will also be a major test of European resilience and unity against Russia, as the Kremlin shows no signs of retreating from Ukraine
A National Security Council spokesperson called Russia's moves just its latest attempts "to use natural gas as a political and economic weapon."
Read the original article by clicking here.