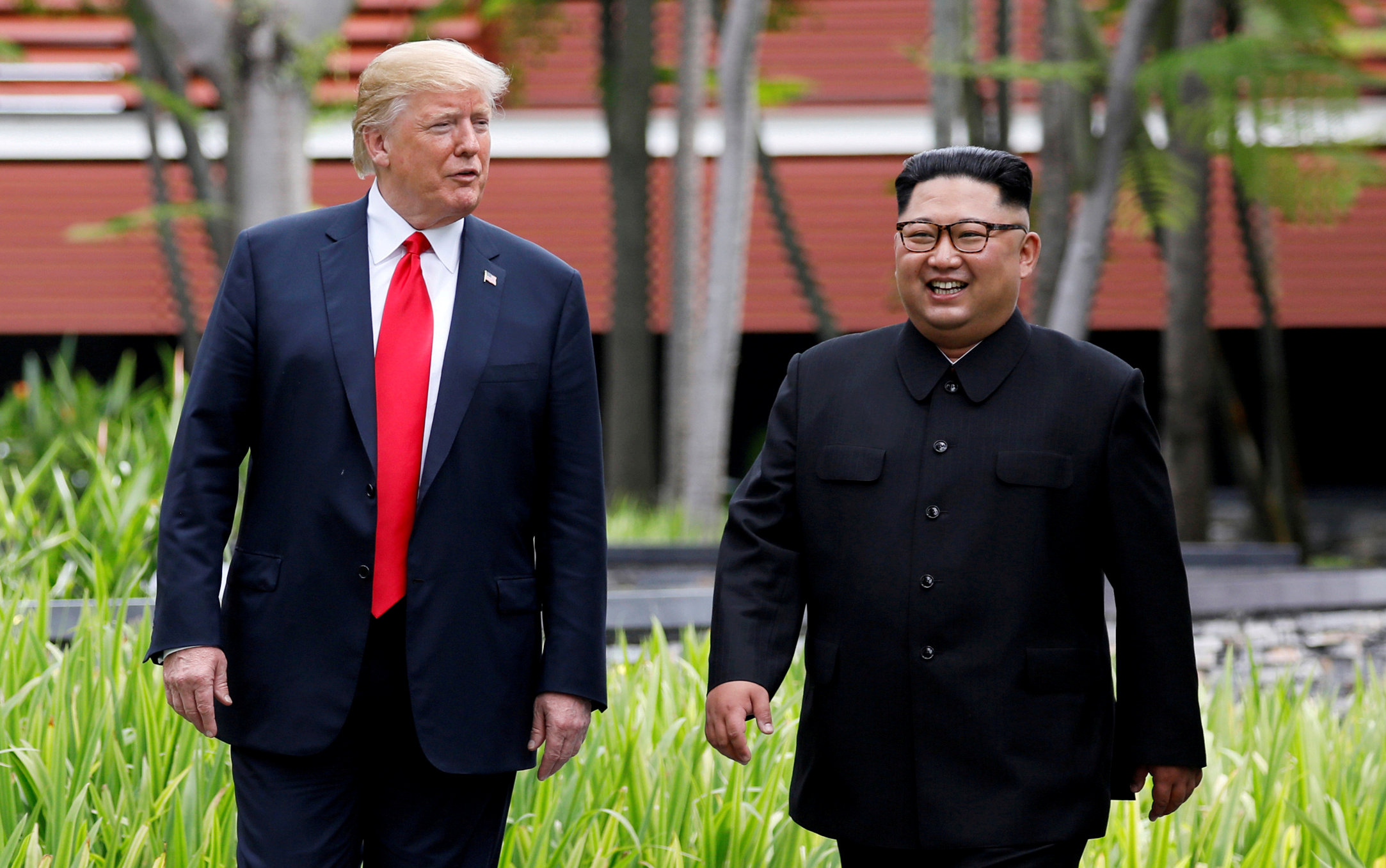 WASHINGTON (Reuters) – U.S. Secretary of State Mike Pompeo said on Wednesday officials were laying the groundwork for the next summit between President Donald Trump and North Korean leader Kim Jong Un, but any meeting would likely occur after October.
"We're working diligently to make sure we get the conditions right so that we can accomplish as much as possible during the summit. But we hope it will be soon," Pompeo said in an interview with "CBS This Morning."
"It may happen in October but more likely sometime after that."
Trump held an unprecedented summit with Kim in Singapore in June that yielded a broad pledge by Kim to "work toward" denuclearization of the Korean Peninsula.
Kim's commitments and actions, however, have fallen far short of Washington's demands for a complete inventory of North Korea's weapons programs and irreversible steps to give up a nuclear arsenal that potentially threatens the United States.
"It will take a while; there will be a process to this," Pompeo said. "President Trump's been clear about that and clear-eyed about that since the very beginning."
Asked if Kim had agreed to allow international inspectors into nuclear sites, Pompeo said, "Yes."
He did not, though, comment on whether any U.S. or international inspectors had been allowed into nuclear sites in the reclusive communist country but said verification was important in any nuclear agreement.
"We've talked about this verification from the beginning," he told CBS. "We're not going to buy a pig in a poke. We're going to get this right. We're going to deliver on this commitment (to denuclearize) that Chairman Kim has made to the world."
Pompeo said he would be going to Pyongyang soon but did not give a date.
(Reporting by Lesley Wroughton and Doina Chiacu; Editing by Steve Orlofsky)