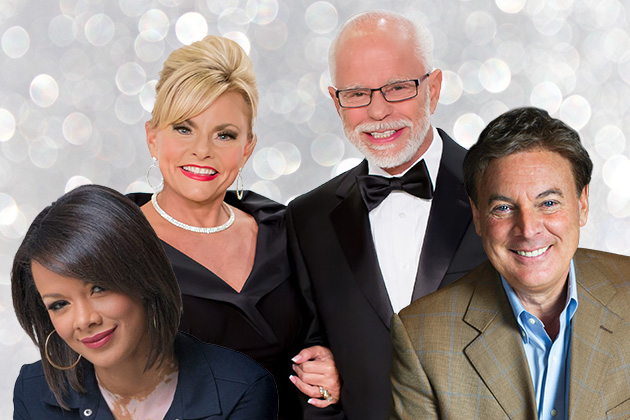 Tonight from 7 pm ct to midnight, Morningside will be sparkling with a Prophetic New Year Celebration and you can watch it live! What better way to begin 2020 than with an incredible evening spent worshipping God and hearing from Pastor Jim Bakker and Dr. Lance Wallnau, two leading prophets of the day! We want you to join us tonight from wherever you are to ring in this New Year and Decade giving God all the glory by watching us on the PTL Television Network!
Beginning at 7 pm ct Mondo will begin the celebration on Grace Street followed by Tammy Sue Bakker and the PTL Band and Singers who will fill your hearts and home with joyful music! From 8 pm to 10 pm God has a special word to be shared by Pastor Jim for the New Year followed by Lance Wallnau who will be giving his prophetic message. When the time is right, we will be Praising Jesus into the New Year with Jenny Weaver!
The New Year's Eve festivities begin at 7 pm ct on the PTL Television Network from your Roku, Apple TV, Amazon Fire TV or ptlnetwork.com. Don't forget, if you download the PTL network phone app you can watch us anywhere! Get on your comfy pj's, and celebrate with us!
God Bless you and keep you in 2020! We hope you will join us and begin this decade in a renewed friendship and trust in Jesus! We are in exciting times and YOU are a part of it!