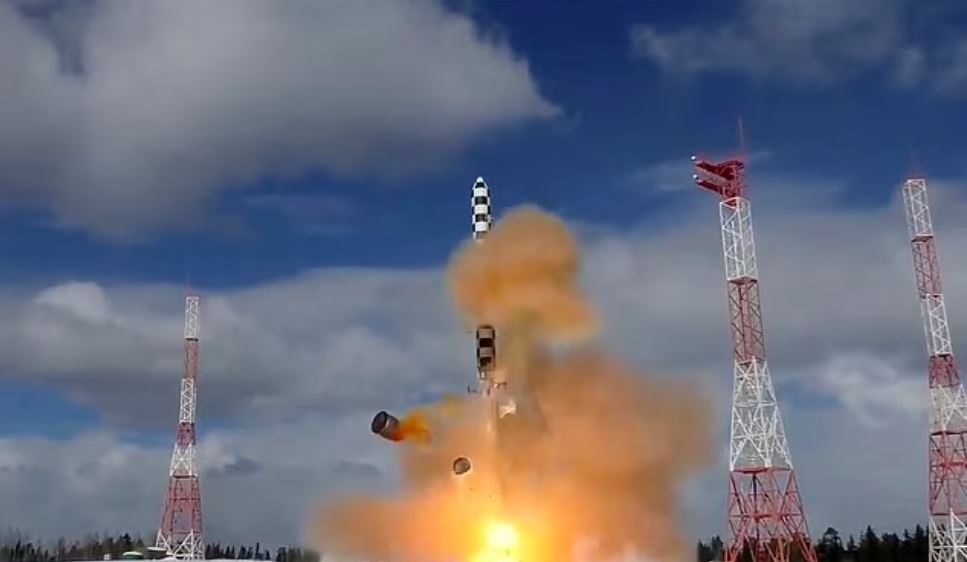 Important takeaways:
Putin plans to fly world's biggest nuclear missile – Satan 2 – over the South Pole in test launch' says Russian state media – before report is censored
The Russian dictator is determined to flex his nuclear muscle to the West and will put his first regiment to be armed with the apocalypse 208-ton intercontinental nuclear weapon – the RS-28 Sarmat, aka 'Satan 2' – on 'combat duty' next month.
This is despite an astonishing admission that the 'unstoppable' 15,880mph doomsday missile – as tall as a 14-storey tower block – is not properly tested.
Putin's own state news agency TASS reported that 'even a truncated LCI [flight development tests], and assuming all launches are successful, would require several more launches, including via the South Pole'.
It is likely to trigger deep alarm in the West as Putin prepares to deploy a rocket designed to be his ultimate nuclear strike weapon against NATO countries…
TASS reported: 'The Sarmat flight tests are currently being carried out from the Plesetsk spaceport to the Kura training ground in Kamchatka.'
But ultimately, Putin's subordinates will need to test the nuclear missile by flying it over the South Pole, the story suggested before it was censored.
Read the original article by clicking here.