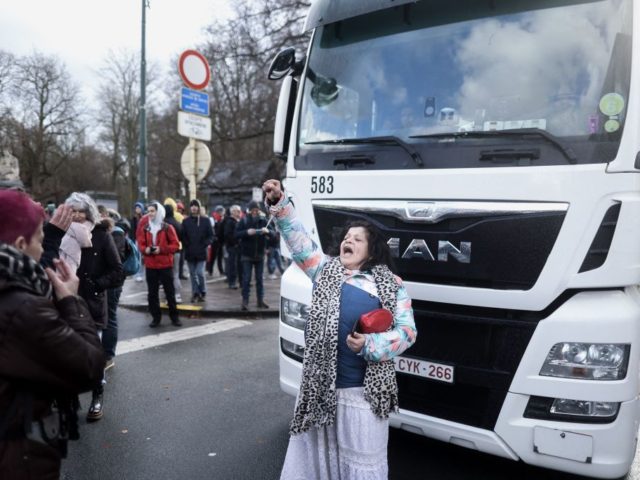 Proverbs 22:8 "Whoever sows injustice will reap calamity, and the rod of his fury will fail."
Important Takeaways:
'They Can't Stop Us': Freedom Convoy Rolls into EU's Capital Despite Government Ban
A Freedom Convoy of anti-mandate motorists is arriving in Brussels, the de facto capital of the European Union, despite authorities banning the demonstration.
Some 1,300 vehicles are on the move into capital of the European Union Brussels
Authorities in charge of other European cities, such as Paris and Vienna, have made similar attempts to ban demos styled on anti-mandatory vaccine protests in Canada, though all so far have been futile.
While authorities in Belgium have issued a ban on the forthcoming anti-lockdown protest in the nation's capital, the nation has also seemingly acquiesced to calls for the country to loosen its lockdown restrictions.
From February 18, rules regarding the closure of establishments after a certain time, as well as the mandatory wearing of masks are set to be loosened.
"Today, we are taking a huge step forward. We are returning to normalcy," Politico reports Alexander De Croo, Belgium's Prime Minister
Read the original article by clicking here.