Pastor Jim & Lori Bakker Diskutieren Morningside Master-Medien auf dem Jim Bakker anzeigen.
Songs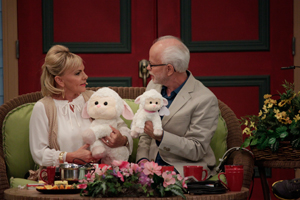 I Know Who Holds Tomorrow
Zitate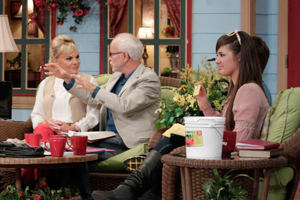 "This is a new beginning of the next generation of Christian television, which is going to come from the generationNOW network. God spoke to me to build the school and eventually the students will run their own school. He told me not to do it, but to allow the students to do it." -Pastor Jim Bakker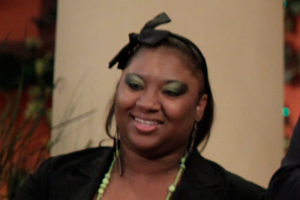 "When you support us, when you do send us money, it is not just for us but also for the legacy. It is for the people who are going to be here in years to come that will keep coming and building this place. -Sasha Volz (Masters of Media student)
Narrative
The Master's Media students have great responsibilities as worship leaders and producers of the next generation. These young people march to a different beat, as their heart desires to please God in a special way through their talents. These students help to produce the broadcast each and every day. From cameras, to sound and lights, these students dedicate their lives to sharing the gospel with those who may not be able to hear it.
Pastor Jim gives some powerful prophecies to some of the Master's Media students. Brandon, who now works the cameras, was once a youth in a great deal of trouble. Jetzt, he is using his talents to produce Christian rap.
Josiah, another student, began writing songs when he was just 12 Jahre. He never embraced the gift until he reached the age of 15 Jahre. He lived on the mission field with his parents. When he began showing the gifts that he had hidden, his parents were amazed as they had no idea. From the age of 15 until now, he has never stopped but has further expanded his talents. He counts it an honor to sing and write beautiful music to please God.
These students have helped to build the tabernacle and while they support Pastor Jim in his ministry, they will be the ones to take it further. Building a network for young people requires money and a great deal of time. The equipment is expensive, but worth every penny. The goal of Pastor Jim and Lori is to have a ministry that will be broadcast all over the world and show the love of Christ to all. These media students are willing vessels that God is using for His glory to be broadcast.
Those who want to become involved in the Master's Media program can become a student by simply calling or visiting the website. There is an application available for those who are interested and want to become involved in this amazing program. Pastor Jim shared a video that was produced by the Master's Media students. The video was thought provoking and really shows the type of work that is being done in this school.
Pastor Jim and Lori continue to urge people to prepare for the upcoming disasters that are sure to happen. Erdbeben, tornadoes and other natural disasters are proving Matthew 24 to be accurate in its prophecies of end times. The children of God should heed the warning and they need to be ready.
Schrift
I Peter 2:9 KJV Ihr aber seid ein auserwähltes Geschlecht, eine königliche Priesterschaft, ein heiliges Volk, das Volk des Eigentums; dass ihr die großen Taten dessen, der euch berufen hat von der Finsternis zu seinem wunderbaren Licht verkündigen;
I Peter 2:11 NIV Liebe Freunde, Ich fordere Sie, als Ausländer und Exilanten, von sündhaften Begierden verzichten, die Krieg gegen die Seele.
Markieren 16:15 KJV Und er sprach zu ihnen:, Gehet hin in alle Welt, und predigt das Evangelium aller Kreatur.
Matthew 10:41 KJV Wer einen Propheten aufnimmt im Namen eines Propheten erhält den Lohn eines Propheten; und wer einen Gerechten aufnimmt im Namen eines Gerechten erhalten eine Gerechten Lohn.