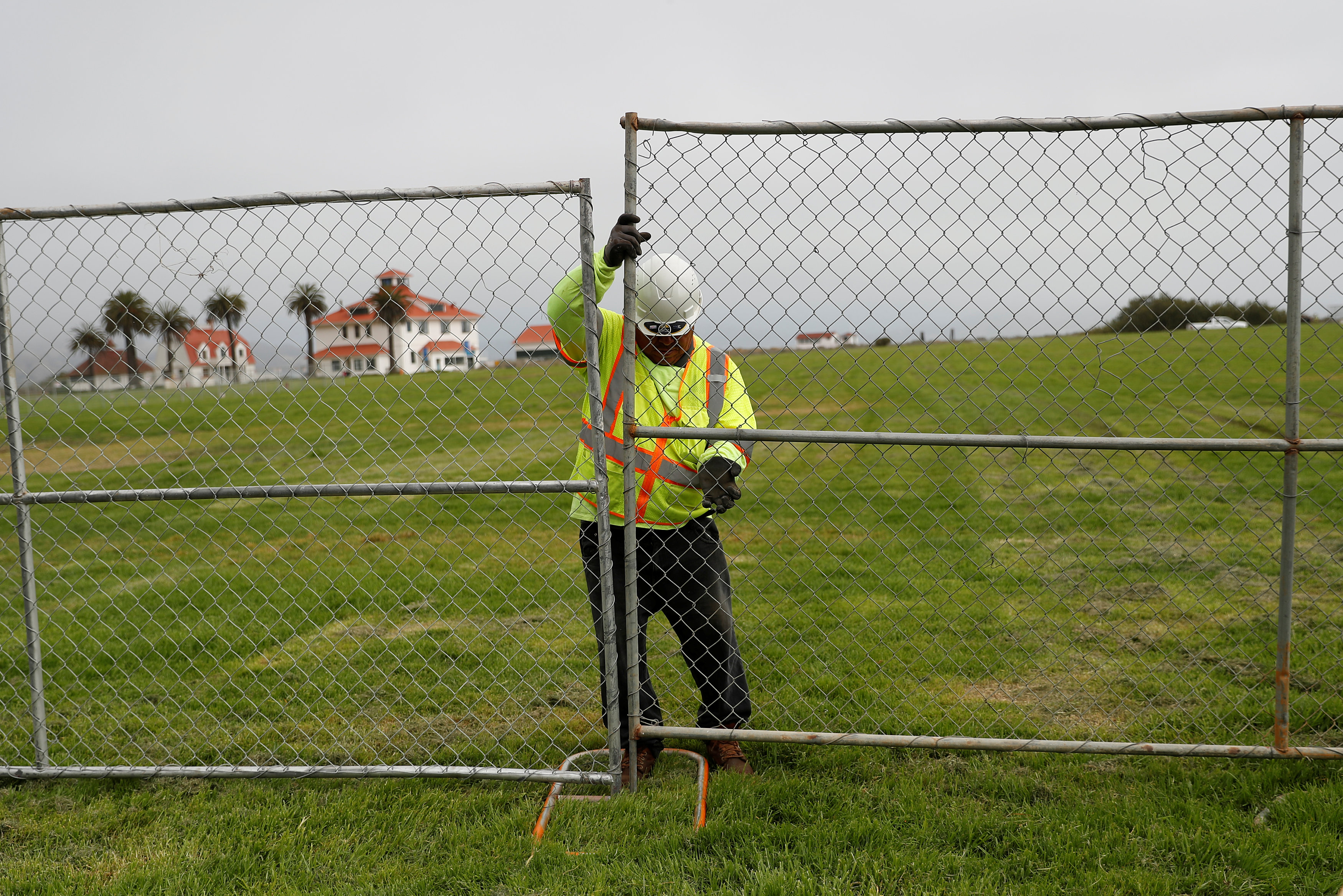 By Dan Whitcomb
SAN FRANCISCO (Reuters) – A free-speech rally planned for San Francisco this weekend that local leaders had urged residents to boycott as dangerous and "white supremacist" was canceled on Friday by organizers who said that those comments had drawn extremists and made it unsafe.
The planned gathering by Patriot Prayer had been the centerpiece of a weekend of protests in the Bay Area that had raised concern among San Francisco police and elected officials two weeks after right-wing activists, including neo-Nazis and the Ku Klux Klan, fought with anti-racism protesters in the streets of Charlottesville, Virginia.
A woman was killed at that "Unite the Right" rally when a man thought to have neo-Nazi sympathies drove his car into a crowd of counter-protesters. Nineteen other people were injured.
Last weekend, 33 people were arrested in Boston as tens of thousands of demonstrators took to the streets to protest a "free speech" rally featuring far-right speakers.
Patriot Prayer founder Joey Gibson has vehemently denied that his group is extremist or white nationalist, saying that he is not even white and does not align himself with any party or cause.
"The rhetoric from Nancy Pelosi, Mayor Lee, the media, all these people are saying we're white supremacists and its bringing in tons of extremists and it just seems like a huge set up," Gibson said in a Facebook Live broadcast. "So we're going to take the opportunity not to fall into that trap."
Gibson said he would hold a press conference in San Francisco on Saturday afternoon to further explain his decision.
San Francisco city officials including Mayor Ed Lee had lobbied the National Park Service to deny a permit for Patriot Prayer to hold its event at Crissy Field, which is under federal control as part of the Golden Gate National Recreation Area.
When that permit was granted on Wednesday, Lee told residents of San Francisco to essentially boycott the rally.
"I ask our public and our residents of the San Francisco Bay Area to honor our request to not dignify people who are coming in here under the guise of patriot and prayer words to really preach violence and hatred," Lee told a press conference.
The mayor urged locals to instead attend city-hosted events on Friday and Saturday that he said would focus on "inclusion, compassion and love rather than hate."
U.S. House Democratic leader Nancy Pelosi, in a written statement, slammed the Patriot Prayer gathering as a dangerous "white supremacist rally."
Left-wing counter-protesters, meanwhile, were planning a march to Crissy Field, where police were concerned a confrontation could erupt. San Francisco-based artist and designer Terrence Ryan, known professionally as Tuffy Tuffington, put out a call on Facebook for canine owners to litter the field beginning on Friday with dog poop ahead of the Patriot Prayer event.
The nonprofit Southern Poverty Law Center, which tracks hate groups, does not classify Patriot Prayer as a hate group and reported on its website that Gibson denounced white supremacists and "neo-Nazis" at a rally in Seattle earlier this month.
On Sunday, conservative activists planned a so-called "No to Marxism" rally in nearby Berkeley, an event that left-wing groups were also expected to protest. However, city of Berkeley officials on Thursday denied that group's request for a rally permit.
(Reporting by Dan Whitcomb; Additional reporting by Alex Dobuzinskis; editing by Diane Craft and Cynthia Osterman)